Mesin Rolling Rolled Welded Price yang Murah
Deskripsi Produk:
PLC Welded Pipe Membuat Mesin adalah peralatan p khusus roducing pipa baja dilas dan pipa profil untuk industri seperti metalurgi, konstruksi, transportasi, mesin, kendaraan dan sebagainya on.Take dingin atau panas digulung baja sebagai bahan baku, melalui dingin terbentuk dan tinggi frekuensi metode pengelasan produ ce pipa bulat, pipa persegi dan pipa persegi panjang.
Satu mesin bisa membuat pipa bulat, pipa persegi dan pipa persegi panjang, kita akan cocok dengan jenis mesin yang tepat sesuai dengan ukuran pipa dan ketebalan material.

Parameter teknis lini produk:
| | |
| --- | --- |
| I.D. of steel coil: | Φ450-Φ550mm |
| Steel Thickness: | 1-4.0mm |
| Charge in width: | 60-240mm |
| Line speed: | 6m/min-12m/min |
| O.D. of steel coil: | Φ800-Φ1200mm |
| Milling speed: | 20-80m/min |
| O.D of pipe: | Φ20-Φ80mm |
| Voltage: | 380V/440V,50HZ |
| High-frequency equipment power: | 300 KW |
| Roller material: | Low-carbon steel |
Alur kerja:
Double head uncoiler → Geser & tukang las butt → Akumulator → Bagian pembentuk (unit perata + unit penggerak mani + unit pembentuk + unit pemandu) → Unit pengelasan frekuensi tinggi + rol pemencet → Bingkai burr → Unit pendingin → Unit pengukur dan pelurus → Terbang gergaji di bawah kontrol komputer → Run out table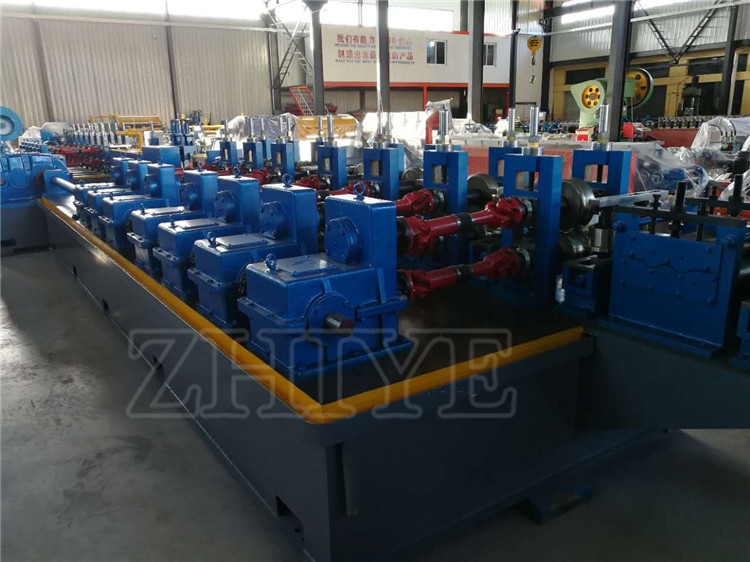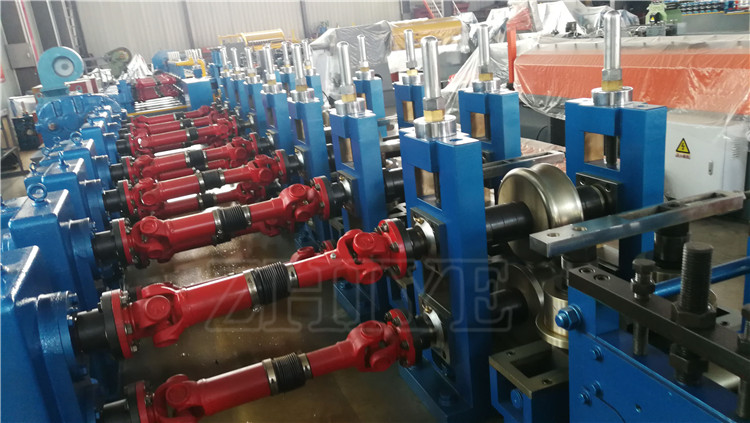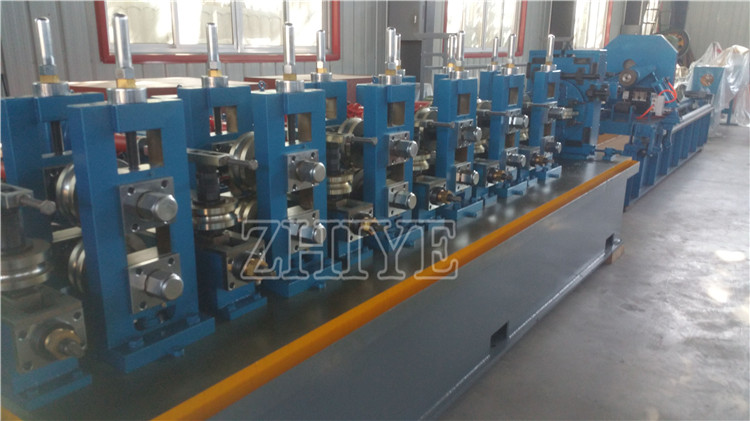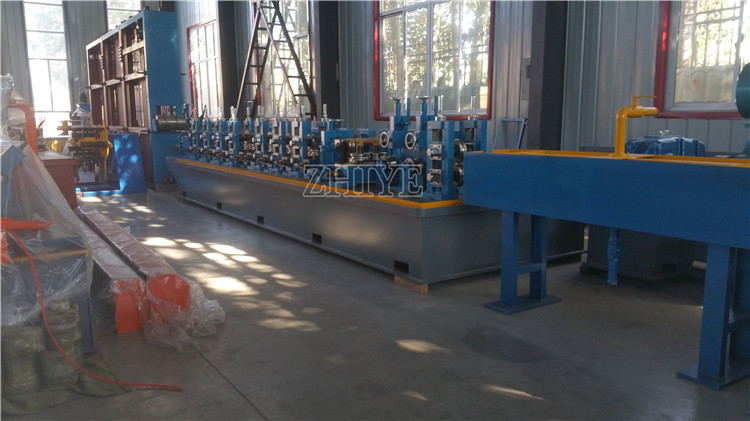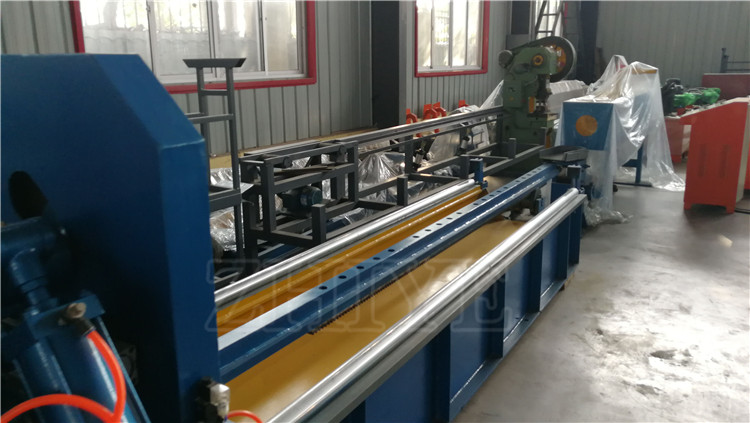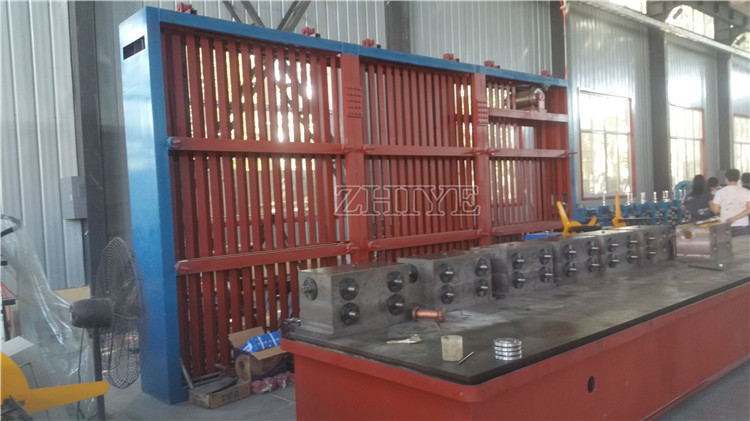 Layanan kami:
Kami memberikan dukungan teknis untuk seumur hidup. Sementara jika ada bagian yang rusak dan bukan kerusakan buatan, kami akan mengirimkan yang baru secara gratis. Saat membutuhkan teknisi untuk pergi ke luar negeri, kami akan mengatur teknisinya. Namun pembeli harus mengambil semua biaya, termasuk Visa, tiket ulang tahun, akomodasi yang sesuai dan membayar biaya layanan kepada teknisi dengan harga $ 150 / hari.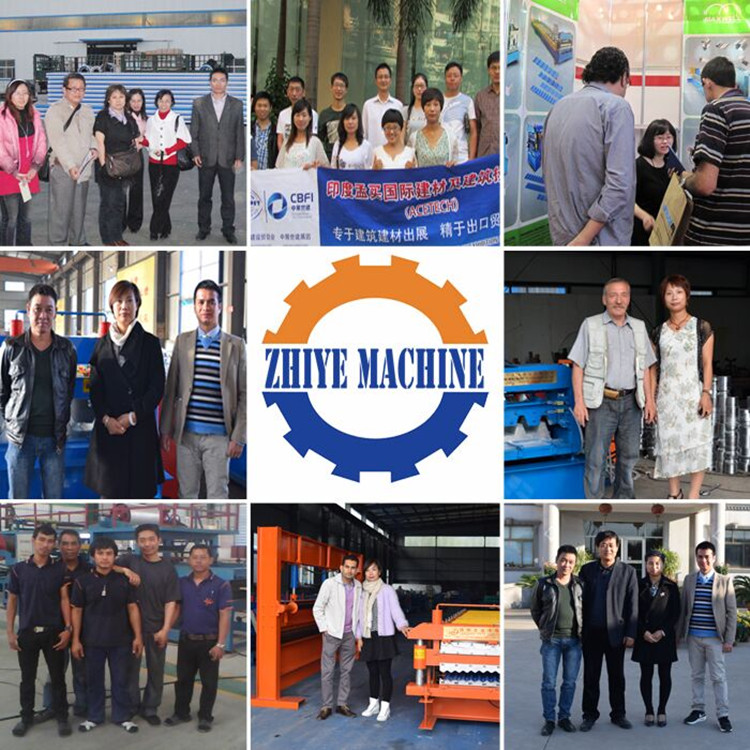 Informasi perusahaan:
Cangzhou Zhiye dingin membentuk Machinery Co, Ltd adalah produsen di Cina
* Didirikan pada tahun 1996, kami mengkhususkan diri dalam berbagai mesin pembentuk dingin dan lini produksi otomatis.Produk utama adalah: atap / dinding panel roll membentuk mesin, ubin roll membentuk mesin, C / Z / U purlin roll membentuk machiens, lantai decking roll membentuk mesin, rangka baja truss roll forming machines, mesin roll roll forming, dan customensous machiens.
* Produk kami pada skala besar telah dijual kepada bijih m dari 50 negara dan wilayah, Rusia, Myanmar, Mongolia, Rumania, Irak, Korea selatan, Kanada, Mozambik Bahrain, Bolivia, Angola, Paraguay, Turki, Sri Lanka, dll Penampilan cantik, konstruksi yang masuk akal, desain genteng yang cantik telah mendapat apresiasi dan penghargaan universal dari pelanggan di seluruh dunia.
* [Mengontrol setiap detail, melakukan pekerjaan dengan baik di setiap produk "digandakan sebagai kualitas produk kami.
* [Menetapkan bisnis jangka panjang, menemukan merek seratus tahun "adalah tujuan perusahaan. Kami sangat berharap bisa menciptakan masa depan yang lebih baik dengan Anda sama sekali.

Sertifikat:


Hubungi kami: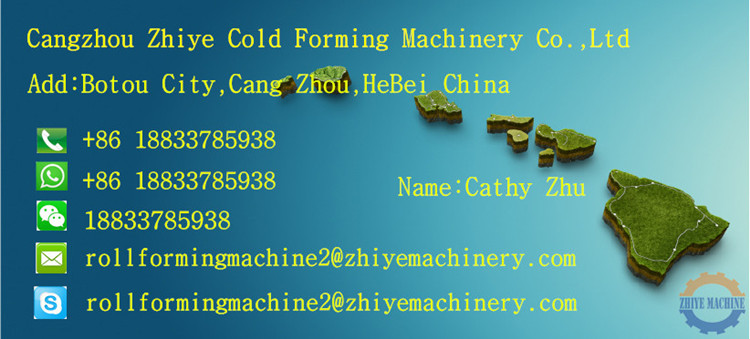 Kategori Produk : Pabrik Pipa Pengelasan Frekuensi Tinggi